Delux-24 Lighting Kit MML003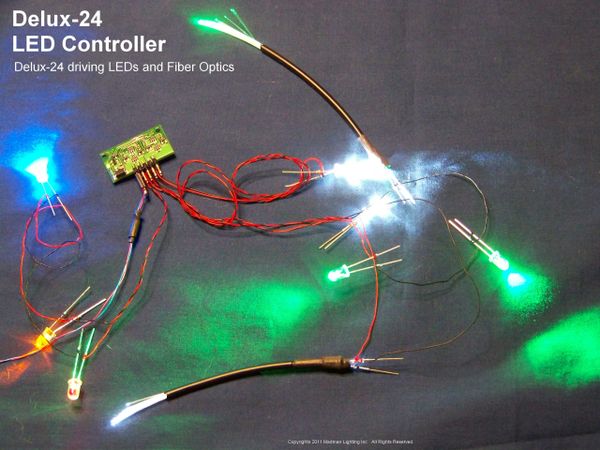 Delux-24 Lighting Kit MML003
The original "Plug and Play" lighting solution from Madman Lighting, now twice as bright. Drive up to 24 LEDs with up to 18VDC with our easy to use pre-assembled LED controller card.
Delux-24 is our "base" kit, with a dozen LEDs in White, Red, Green, Blue, Yellow and now featuring our special wide-angle high brightness blue "engine" LED. Great for lighting engines or flooding a large area with blue light.
Custom versions are available. More LEDs, different colors, more and different sizes of fiber optics, and higher power LEDs are all custom options with Delux-24.
Features:
Easy to use "plug and play" LED lighting controller

Fully assembled and tested, no soldering required.

Four outputs, up to Six LEDs per output, up to 24 LEDs total

Protected against common hookup mistakes.

Includes 12 LEDs, wire, fiber optics and instructions.
Reviews