Universal Wall Power Supply Kit MML016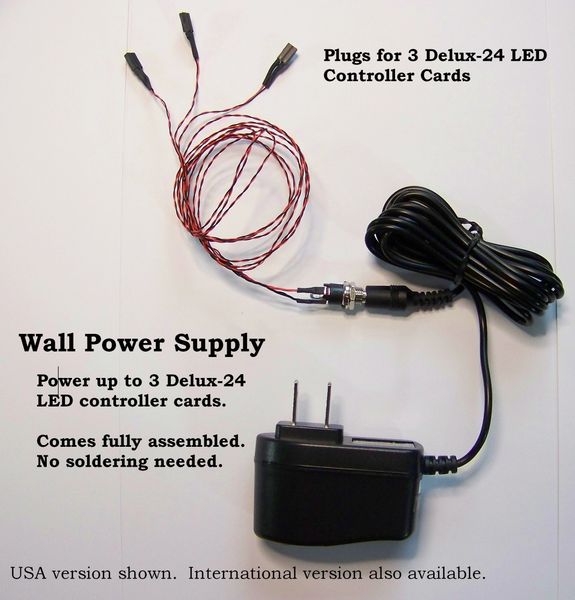 Universal Wall Power Supply Kit MML016
Power your Madman Lighting kits easily with the Wall Power Supply Kit from Madman Lighting.
This kit includes everything needed to power up to three Delux-24 cards from the AC main power. A six foot long cord and a two foot long "hydra adapter" connect power directly to up to 3 Delux-24 controller cards. The kit comes fully assembled and ready to use.
USA only versions available.
Reviews